Earthing Accessories
GEESYS is the leading manufacturer, supplier and exporter of high quality Earthing Accessories to meet end users exacting demands for critical applications in different environments. Our well designed earthing accessories provide personnel and equipment safety when danger associated with fault currents. They are demand for all industries in conjunction with cable and wiring in electrical, instrumentation and automation systems.
For the customers safety and security our products are made using advance technology and high quality of material. They are specifically popular for their quality, strength and durability. So it is easy to install, error free, safe, versatile reliable to maintain proper functioning of electrical system and avoid current leakage or spark between a components with cost effective price. So our products are highly appreciated in the national and international global market in worldwide.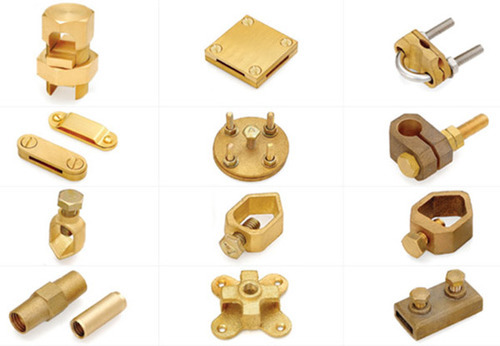 Copyright © 2018 GEESYS Technologies (India) Pvt. Ltd. All rights reserved.