An automatic fire alarm system is designed to detect the unwanted presence of fire by monitoring environmental changes associated with combustion. In general, a fire alarm system is either classified as automatic, manually activated, or both. Automatic fire alarm systems can be used to notify people to evacuate in the event of a fire or other emergency, to summon emergency forces aid, and to prepare the structure and associated systems to control the spread of fire and smoke
Before we tackle how a fire alarm system works, let us first review what a fire alarm system is. A fire alarm system is an active fire protection system that controls all the fire alarm modules in a building. The phrase active fire protection refers to items or systems that can be activated mechanically or electronically.
Fire alarm systems are composed of alarm initiating devices (smoke detectors and heat sensors), alarm notification appliances (sirens or devices that produce loud noises), fire control units (sprinkler systems or fire extinguisher systems), power supplies and wirings.
Fire alarm systems notify the occupants of a building or a house of a possible fire so that the occupants can either evacuate for safety or extinguish the fire before it could spread out and become uncontrollable.
| | |
| --- | --- |
| Series: | String Shield |
| Dispatches: | Between 10-15 Days |
| Price: | Starting from INR 25000/-* |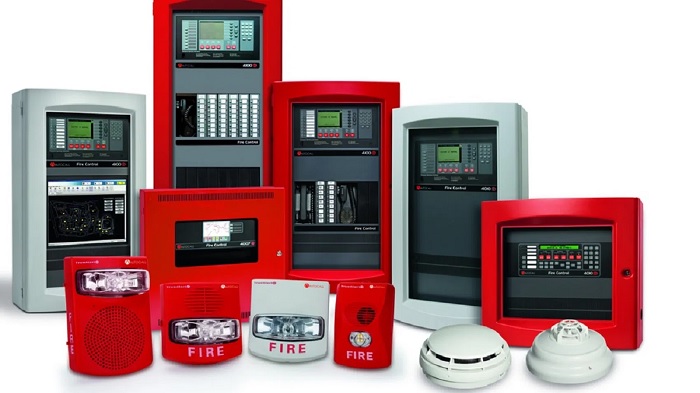 An automatic fire alarm system is designed to detect the unwanted presence of fire by monitoring environmental changes associated with combustion. In general, a fire alarm system is either classified as automatic, manually activated, or both. Automatic fire alarm systems can be used to notify people to evacuate in the event of a fire or other emergency, to summon emergency forces aid, and to prepare the structure and associated systems to control the spread of fire and smoke
Fire Alarm System
Conventional fire alarm system
Addressable fire Alarm System
Hybrid fire detection systems